Bogrow Farm is family owned and run by the Matheson family.
Extending to around 38ha it is a former croft with a mixture of improved pasture and rough grazing.
On the farm we raise cattle, pigs and sheep and have an on-farm butchery which lets us supply our products locally and online.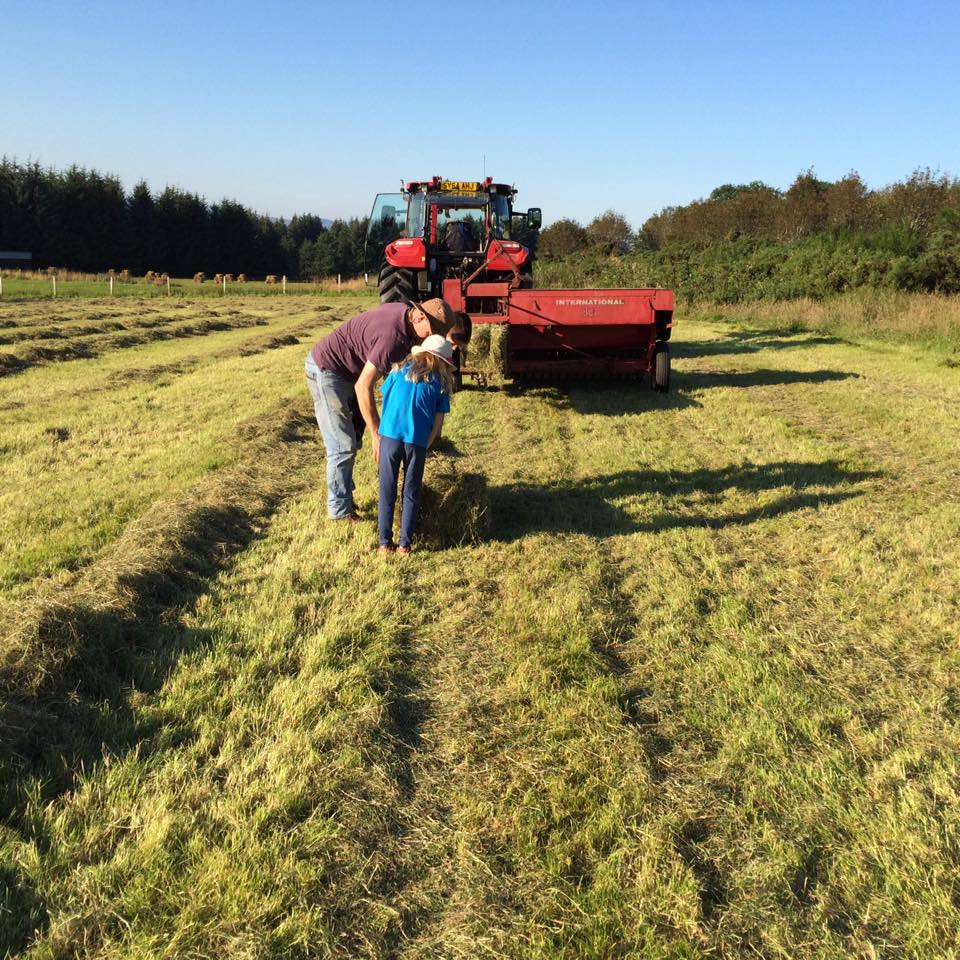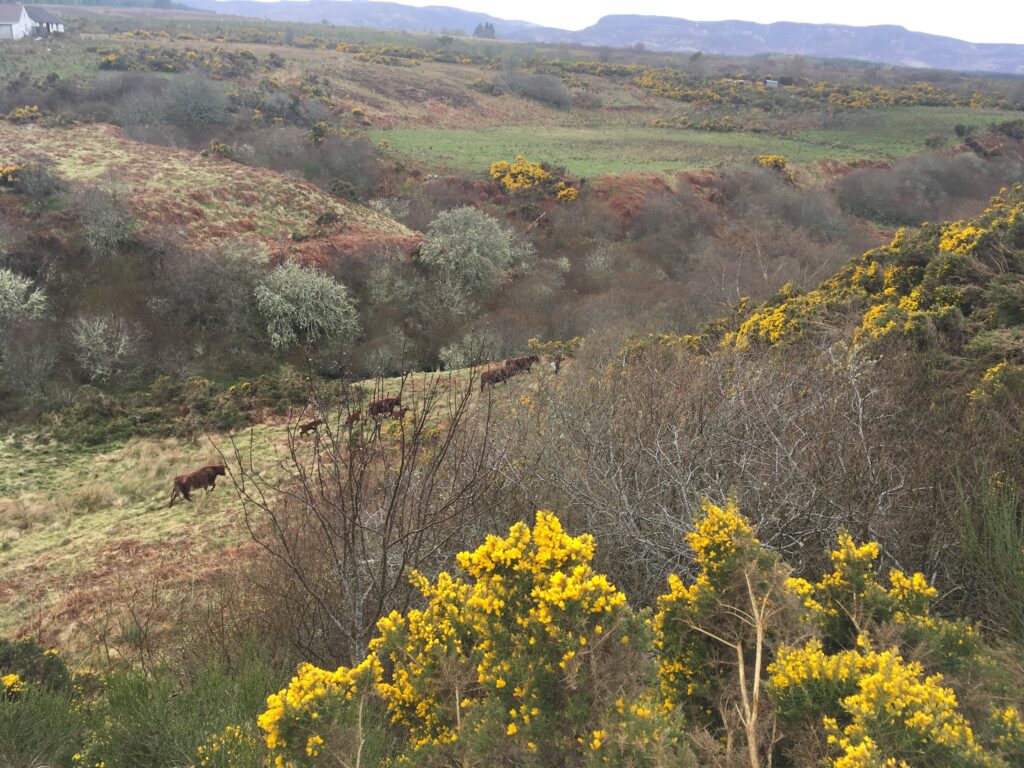 Around 10ha of the farm has been included in a scheduled monument called "Upper Bogrow settlement and field system". This is a settlement of seven stone walled huts and field system which can be quite difficult to see from ground level but can be seen from aerial photography.
More details on the monument can be found on the Highland Historic environment Records website. http://her.highland.gov.uk/Monument/MHG8659
Why Charcuterie?
We didn't plan to be farmers and were really just looking for a slightly bigger house and a field for our ponies! We visited Upper Bogrow in 2011 and knew it was going to be a great place for us to settle and raise our young children. The house is smaller and needed completely renovated so we lived in a caravan for a couple of years.
We started keeping livestock and thinking about how we could make this little place into a sustainable business. We have always been interested in butchering our own meat and used to process a lot of venison that Alec had shot on our kitchen table.
Our first pigs at Bogrow led us to trying our hand a curing and charcuterie. These early attempts were a success and we began to wonder if it would be a way to add value to the Bogrow livestock. In 2017 we invested in a larder and started selling fresh meat at local markets. As our charcuterie aspirations grew we knew we would need more space and so in 2019 we built the new bigger butchery with some help from LEADER funding.
Meet the Team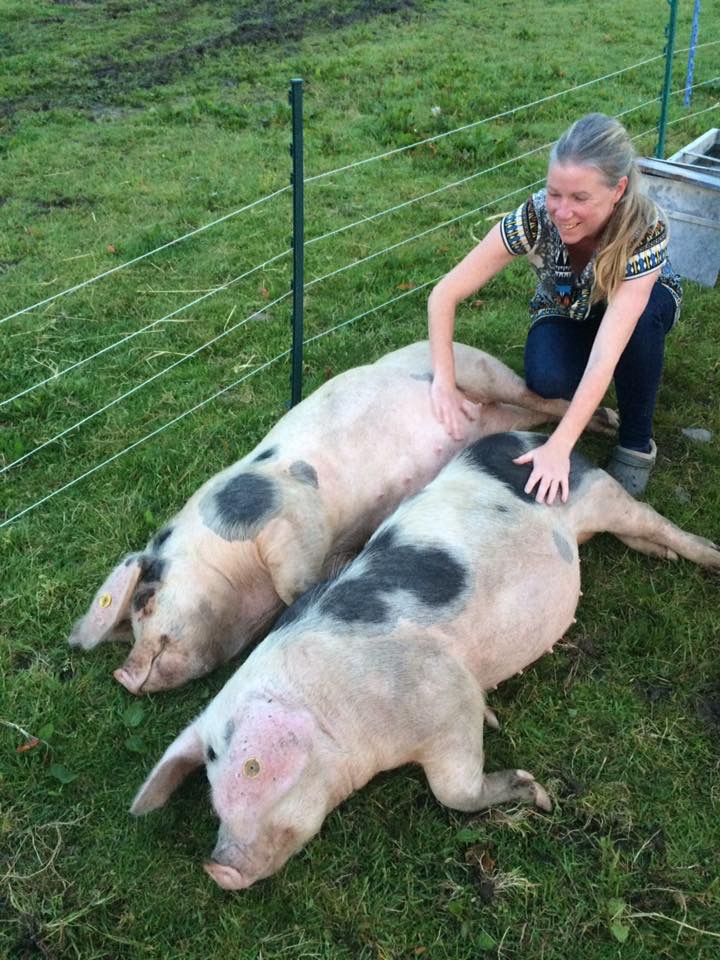 Caroline
Caroline studied Agricultural Economics at university after a growing up living at Agricultural colleges in southern and west Africa where her parents worked. However, she went on to work in the field of Geographic Information Systems for 15 years before leaving the Crofting Commission in 2012 to work full time at Bogrow Farm but still does a few land registration maps and decrofting applications to keep her hand in with the mapping side of things. Caroline takes care of all the business admin and manages the charcuterie side of the business.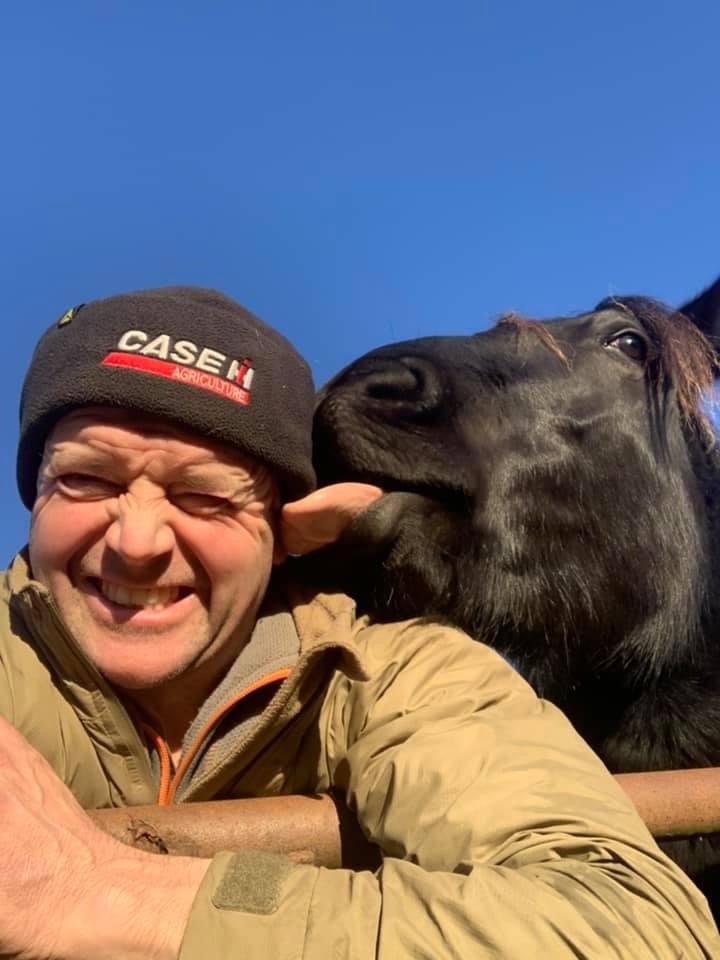 Alec
Over the years Alec has always worked outside in one capacity or another. Over the years he has worked as a gamekeeper, deer stalker, estate worker, scallop diver and offshore diver all of which have given him an ideal set of skills to start the farming and butchery business at Bogrow Farm.
Alec now divides his time between the farm, deer stalking and working off shore as a deep-sea saturation diver.
Alec is our main butcher, fencer and livestock manager.