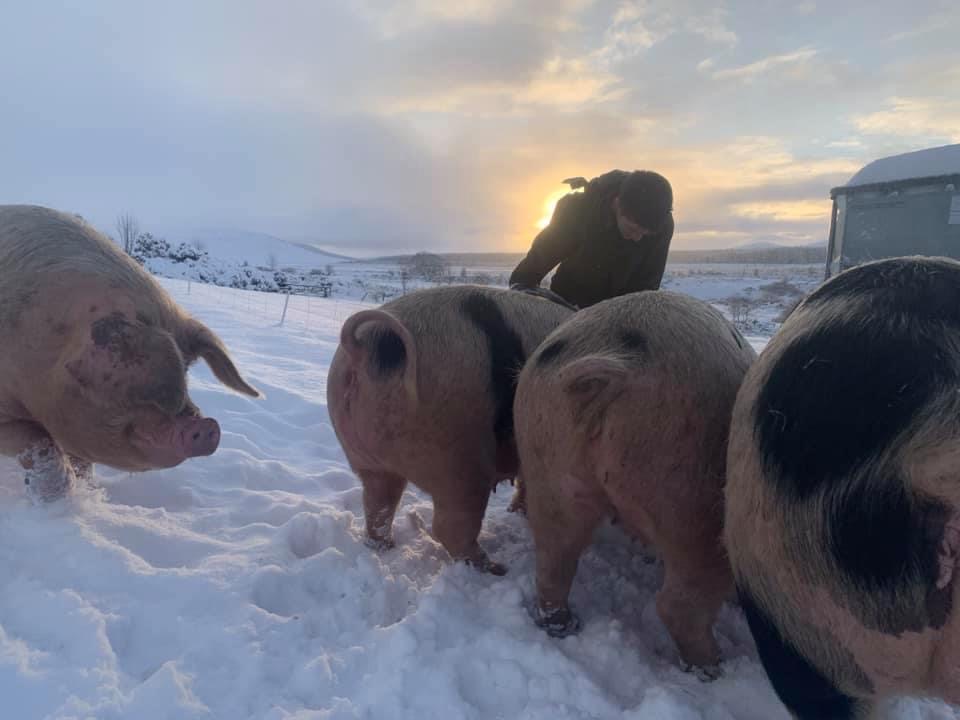 Scottish Charcuterie
Made on our farm from free range rare breed pork and wild Highland Venison
Bogrow charcuterie is made by us in small batches on our farm. We only use our own free-range Gloucestershire Old Spot pork, Luing beef and responsibly sourced wild local venison.
Our unique salami's and whole muscle salumi are made using own recipes which are inspired by and adapted from traditional recipes.
Bogrow Farm is a 38ha family run livestock farm about 40 miles north of Inverness in the Scottish Highlands. You can find our products at local community markets during the summer, a number of local retail stores and you can buy online from this website. All our mail order products have a 2-3 month shelf life and can be stored at ambient temperatures.
Bogrow Farm Charcuterie